Guaranteed Grant Funding Open House Event
The countdown is on!
On September, 27, 2021, AOLCC will be re-opening five of our locations, while opening up a brand-new campus in downtown Calgary and we will be hosting a Guaranteed Grant Funding Open House event at each of our six campuses (participate virtually or in-person).
We can't wait to see you back in class, online and in-person this fall, and to celebrate we have something special to offer you!
When you join us, every student who participates can meet with an Admissions Advisor to find out what government grants are available to them. If we can't find a suitable grant, AOLCC will provide our own grant to you — that's our guarantee.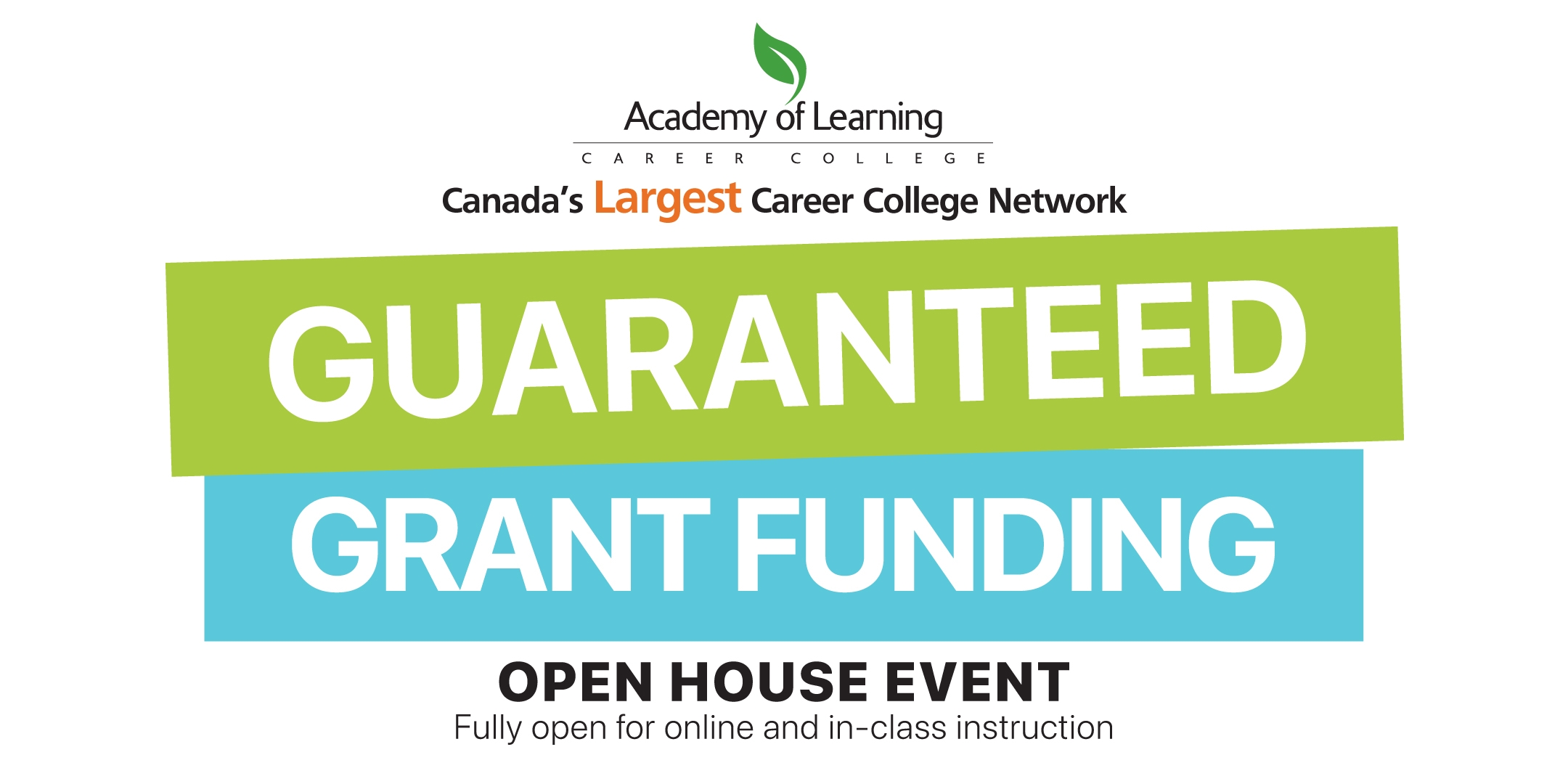 Join Event Closest To You
Schedule of Events:
Join us virtually or in-person between 11 a.m. – 5 p.m. for a campus tour and a one-on-one meeting with an Admissions Advisor to find a government grant. You can also click here to schedule an in-person or virtual meeting at a time that works for you!
Presentation: How to Use Government Grant Money to Train for a Better Job that Pays More
New Campus in Calgary
The new campus in Calgary is a state-of-the-art facility that will serve Calgarians with online and in-person career training.
Our investment in Calgary is an investment in the Alberta economy by training more people like you for better jobs where they can earn more money.
We're continuing to provide great online career training and now we're creating a space where our staff and students can flourish, whether they choose to attend in-person classes or study online.
Register for our Calgary Grand Opening Event (virtual or in-person) for a tour of our new facility and to meet with an admissions advisor to find a government grant.
Online or in-class, AOLCC will help you earn more money in a job you love!