Graduating is no small feat to begin with, but in the face of a global pandemic, it's an even more impressive accomplishment.
On May 7th, The Academy of Learning's Class of 2021 celebrated their graduation with a virtual ceremony, marking AOLCC's 25th year of graduates. Across Alberta, 695 students from AOLCC's seven campuses made their dreams a reality this year by investing in themselves and launching their careers with a career college program. Despite the transition to online learning, these graduates proved their determination and flexibility by putting in the hard work necessary to succeed. 
Read on to discover how these graduates persevered and succeeded in the face of a pandemic, and see what advice they have for those considering whether career college is right for them.
How AOLCC's Graduates Were Able to Achieve their Goals with a Career College Program
For the class of 2021, making the decision to enroll in career college programs helped them to achieve their goals and transform their future. Heather Merriam, who attended AOLCC's Calgary Northeast campus, was looking to change her career path when she came across AOLCC. "I was looking to get into a career and needed to do that part-time while still continuing to have a full-time job. A traditional college experience was not a possibility for me," says Heather. 
At AOLCC, she found a program that had the flexibility she was looking for without sacrificing quality. "I could see the school was exactly what I was looking for – a place where they care about you and your goals. A place where you are a real person with dreams and aspirations, not just another student. A place where they are truly interested and invested in your success" reflects Heather.
For Kimreet Narang, a graduate of AOLCC's Calgary South campus, the decision to earn her Immigration Consultant diploma at AOLCC was based on her desire for a more stable future. "I decided to take this up hoping my future would be more secure," she says. "I had such a supportive team who made me sail through it."
Congratulations to all Graduates!
It has been a challenging year for so many and despite difficult circumstances, our graduates have pushed through and are now able to reap the benefits of their decisions to invest in themselves. Select a city below to watch the recorded live event of our first virtual graduation.
Launching a Career in the Face of a Pandemic
While the future might seem uncertain in the context of a global pandemic, many of AOLCC's graduates were able to land a job in their field thanks to the skills they built during their career college training. Chandelle Mackenzie, a graduate of AOLCC's Calgary Northeast campus, recently completed her Community Service and Dictions Program, landing a job in her field upon graduation. Of her experience at AOLCC, she says "It's an amazing college. Everyone has been so supportive of me this entire time. I can't say enough about the staff members, the teachers and my fellow students." 
For 2021 valedictorian Linda Campbell, who attended AOLCC's Red Deer campus, the decision to launch her career came from the heart. "I was determined to show my girls you can do anything you set your mind to, no matter what stage of life you're at." Linda completed the Computerized Business Applications program, using her new skills to launch her career at an office job. "All of us who attended the Academy were there to learn, better ourselves, and fulfill our hopes and dreams," says Linda of her experience at AOLCC.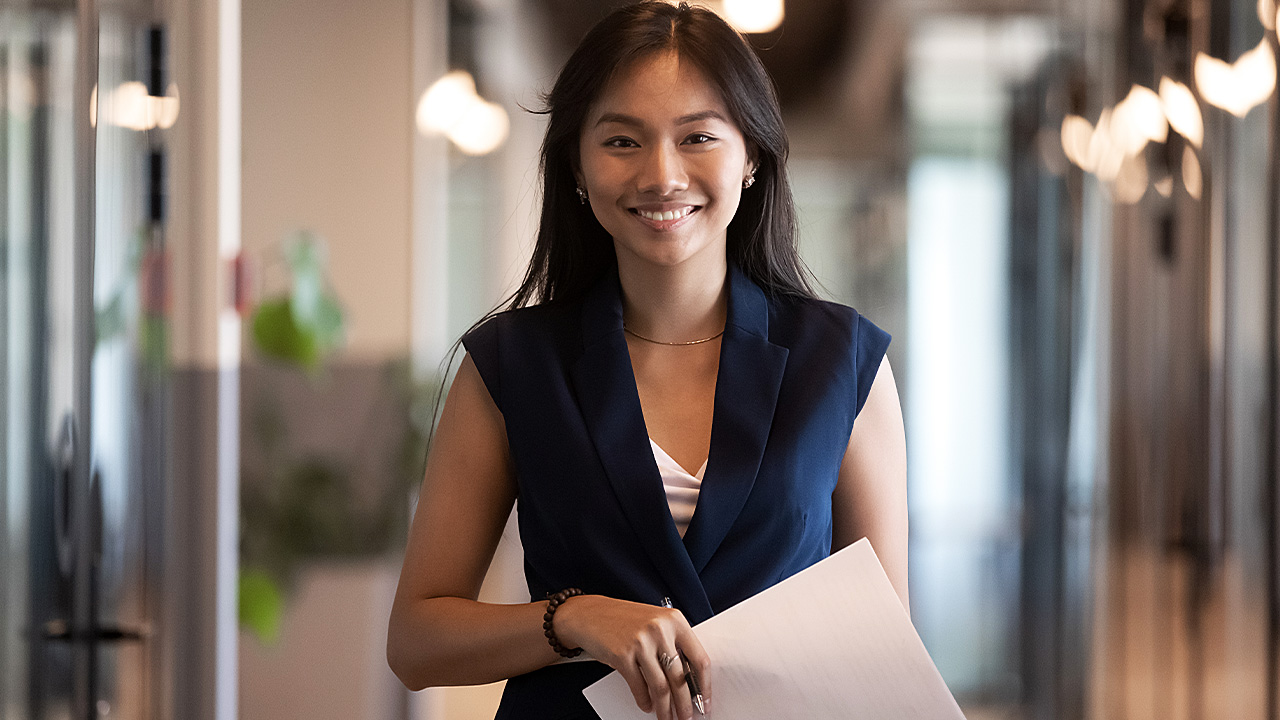 Despite the challenges brought on by the pandemic, AOLCC's graduates were able to pursue their goals with a career college program
Don't Wait to Invest in Your Future
The decision to make a change and start training for a career can be a daunting one, but with a program at AOLCC, your education will be a vehicle to your future. See what advice the 2021 graduates have for students considering whether to enroll in a career college program. 
" During these challenging times, we can never be sure of what to expect or even what the future holds in store for us. I would just like to take this opportunity to say to anyone who is starting college or even thinking of going to college: you may be scared, hesitant or even unsure of what you want in life and that is ok… Don't allow the fear or the unknowing to hold you back from achieving what you want." Linda Campbell, Valedictorian, AOLCC Red Deer
"This past year has not been easy on anyone, but if it has taught us anything, it's that life is short and the future is full of many possibilities. While some things are out of our control, how we decide to use what is given to us is within our control." Heather Merriam, Valedictorian, Calgary Northeast
Congratulations to the graduates of 2021! Your hard work and resilience have paid off to pave the way for bright futures and successful careers. To those researching career colleges in Alberta and considering whether to launch your career, at AOLCC's you can be sure to find a program that can help you to achieve your goals. Are you ready to get the training you need to create a brighter future for yourself?
Get job-ready with a program at AOLCC Alberta today.