If you, the student, are successful, then we are successful. This has been shown to us at Academy of Learning Career College again and again as we've watched our graduates move into their careers with great success. We asked Audrey and Elmer Brattberg to share their most memorable moments of the past 25 years, and we wanted to share them with you.
Unforgettable Memories
We have many unforgettable memories from our 25 years in the rewarding career college business. From graduations, building resumes, blossoming new careers, interesting and driven students, and our caring staff. We feel good about the opportunities we've provided to thousands of Albertans through the diversity within our student body and staff, our strong relationship with industry partners, and our amazing community involvement.
Alberta Expansion
We expanded from one Edmonton Downtown campus to seven campuses throughout Alberta, including Edmonton West, Edmonton South, Red Deer, Calgary North East, Calgary South, and Medicine Hat. Each campus has its own personality and characteristics. Some have more student and staff diversity than others, while others have a quiet atmosphere and others are more flamboyant.  They all have one factor in common – they all care about the success of each student.  We often have said if you, the student, are successful, then we are successful.
Changes With the Times
In the past 25 years, our programs have changed with the times – we are always in close touch with various industries and the labour market to provide relevant and needed programs.  They vary from business to healthcare and IT — graduates of these many programs obtained industry certifications from the skills and knowledge acquired through their courses. We have listened to inspiring success stories about graduates' career paths after graduation, and many of these graduates look to us for referrals for additional positions.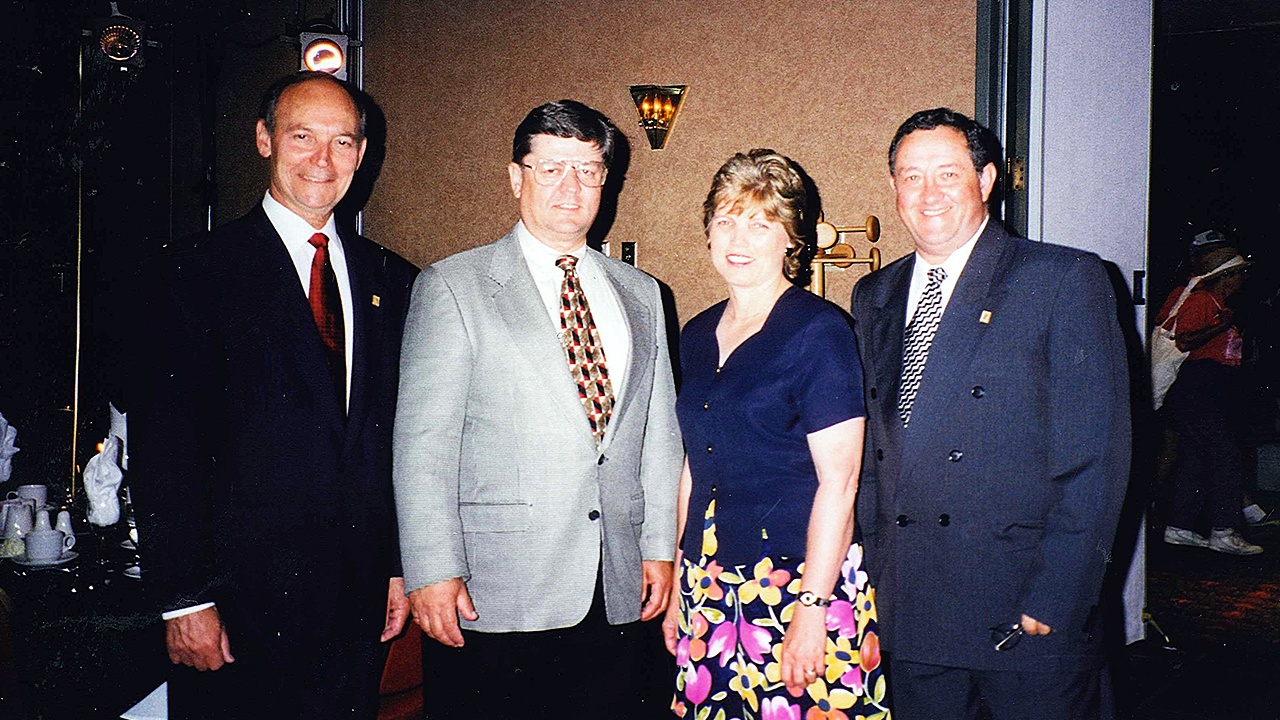 Elmer and Audrey Brattberg with the Academy of Learning Career College Owners in 1996 upon starting their first campus location in Edmonton Downtown.
Integrated Learning System
We recognize that everyone has their own learning style, so we make a point to offer education that is as flexible as possible. Our Integrated Learning System, which is unique to AOLCC across Canada, played a significant role in giving our students the freedom to decide how to approach their education. Our classes are designed to give students the ability to learn at their own pace and style with the opportunity for one-on-one assistance when they need it.
One unique option for our students is our enrollment and start dates are always open, letting students choose the best time to start their studies. Having this system in place helped a quick transition into virtual and online learning during COVID-19.  Thanks to our AOLCC franchisor for developing the tools needed!
Community Involvement
Community involvement has been vital to us in each city.  For almost all of the 25 years, AOL has been a strong supporter of the Juvenile Diabetes Research Foundation. Our students and staff have participated in the Walk for Juvenile Diabetes in all cities.  Many thousands of dollars were raised, and we are proud to have been recognized as Honourees of the Year at the JDRF 2018 Denim and Diamonds Gala. The walks have always been great fun, giving our staff and students a chance to work together for a common goal.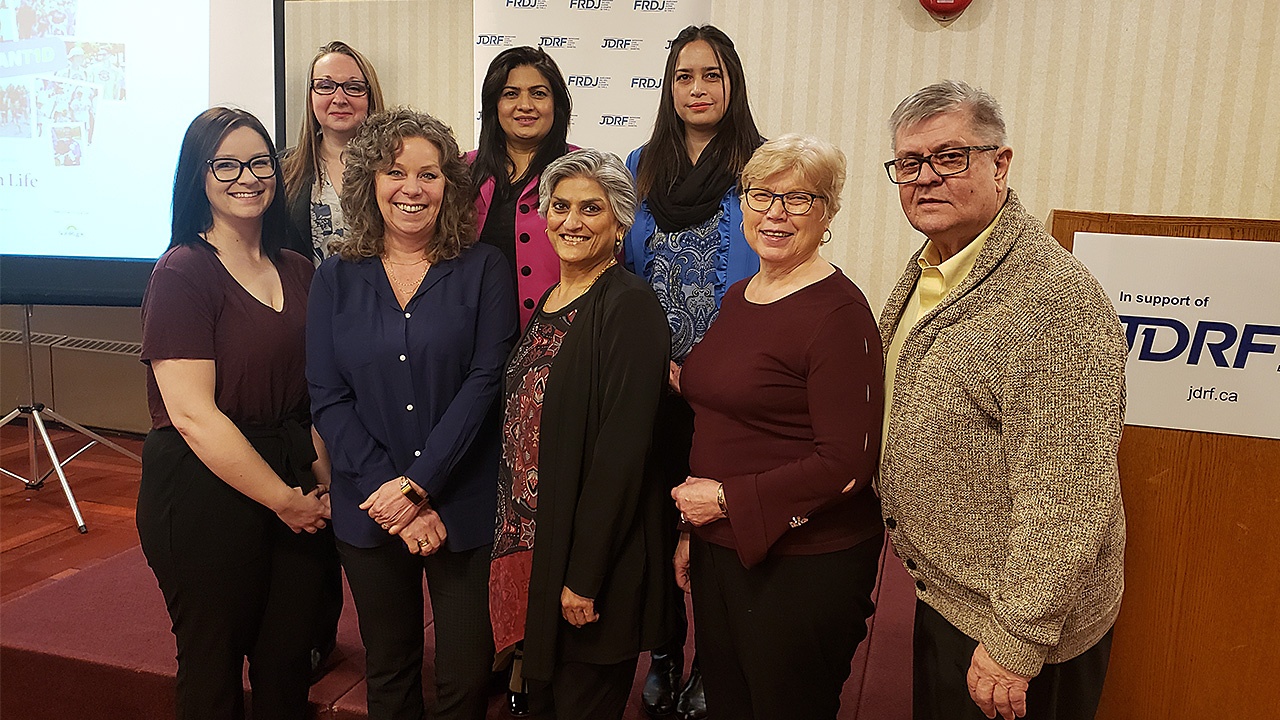 Our Work and Dedication
We have been recognized in many ways for our work and dedication to our campuses and students. We won the Chamber of Commerce Business of the Year in Edmonton 2011 and were finalists in EY Business Entrepreneurs. For 19 consecutive years, we won Consumers Choice Awards in both Edmonton and Calgary. We couldn't have achieved these things without the support of our staff and the success of our students – thank you!
Family-oriented Business
Although our business was family-oriented, we know that our qualified and dedicated staff allowed us and our students to be successful. We had many eye-opening chats at lunchtime and during professional development days, and after graduations.  Many of our staff are Academy of Learning graduates, and after their programs, we are proud to offer exemplary students a job with us.
Graduation Sucess
The very best part of being involved is listening to the many valedictorian and success stories given at each graduation.  There are tears of pride, and each student looks forward to their future with happiness and enthusiasm. Thousands of students have received their diplomas and celebrated their achievements with their families and friends. This is our 25th year of students in Alberta, but our first year hosting a virtual graduation. Although our graduation date has passed, you can still watch and celebrate our students' success on YouTube. 
$2500 Scholarship Opportunities
In honour of our 25th anniversary, AOLCC is excited to announce that we're offering seven $2500 scholarships for students starting class in May or June. Each campus in Alberta will be awarding one scholarship! Students who begin their program in May or June 2021 will be entered into the draw for their respective campuses.
Referral Rewards
Additionally, Referral Reward cheques of $250 are presented to any AOLCC student who refers a student to any of our campuses, once their tuition payment has been received. These are cheques we love writing!
Audrey and Elmer Brattberg
We are grateful for the years we have had with Academy of Learning in Alberta, and we anticipate incredible things from the next 25 years.
Be your own inspiration, and launch into a career you'll love!
Your Career Awaits