All professions experience change and development as technology and knowledge progress. Employees and employers alike recognize that keeping skills up to date is integral to long-term career success. For one Academy of Learning Career College student, Felissia A. Oman, this meant enrolling in courses for the Computerized Payroll Accounting diploma even after more than ten years of experience working in finance.
 Felissia's journey is a positive example for anyone who is wondering about the benefits of career training. She chose the Academy of Learning Career College (AOLCC ) because of its supportive campus atmosphere and because it felt like the right fit after she moved to Edmonton from the Saddle Lake Cree Nation. Continue reading to learn more about her story.
Felissia Decided to Invest in Her Future with an Accounting Diploma
If you are in a similar position to Felissia—where you have experience and you enjoy your job, but you want to earn a diploma or qualify for certification and upgrade your skills—then a payroll accounting program may be right for you. Getting a diploma is an achievement Felissia set out to accomplish, which at AOLCC is possible to do in less than one year.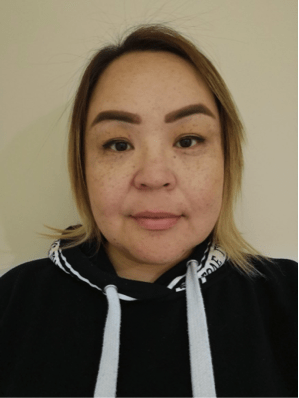 Felissia is no stranger to AOLCC, having already taken a media certificate course with us before. This meant that she was familiar with the support and flexibility offered, which she wanted to experience once again as she set out to earn her diploma in accounting. "I knew how flexible my studies would be" Felissia recalls, "and I felt I needed that because I moved back to the city of Edmonton from a small community." After she receives her diploma, she will embrace her brighter future and "continue working in the field of accounting" because, as she says, "it's something I enjoy doing and feel that I am good at."  
Skill Building and a Calm Environment for Felissia and Her Classmates
From her experience, Felissia said she would recommend the Academy of Learning program for those interested in payroll accounting careers because "the setting here at the school is calm and quiet, you work at your own pace while being guided by staff, who are very knowledgeable."
Furthermore, Felissia notes that the course is designed to "…help each student learn new skills or touch upon skills that are needed for employment." Another aspect of AOLCC Felissia appreciates is the "facilitators and the rest of the staff…because they are always here to support and encourage students to succeed."
New Knowledge and New Communication Skills
One of the best ways to increase momentum in your career is to acquire new skills. Felissia notes that even though she had plenty of experience in finance, she says, "I now have knowledge in Microsoft Office, three different account software, payroll legislation, office procedures" and more.
Felissia also appreciated the components of the accounting diploma and said, "it's not just about bookkeeping, you will also learn communication and people skills." This opportunity to work on communication skills both as an employee and supervisor have been important to Felissia as she continues her career in accounting and works towards her goals.
Is earning a professional diploma one of your goals?